Spring of Maebashi
Early-Mid-April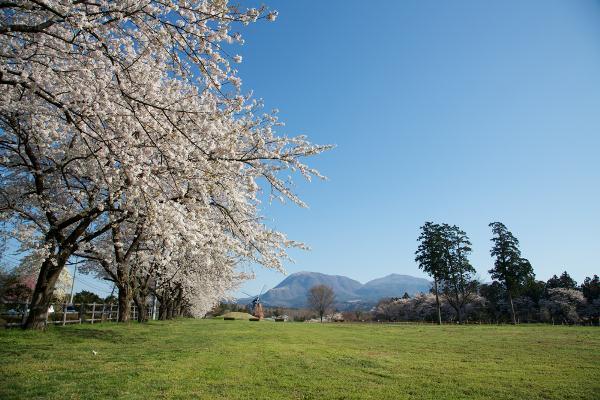 Cherry Blossoms at the Road Station Ogo Green Flower Bokujo
Telephone: +81-27-283-5792 (administative building: Restaurant Makiba)
Approximately 500 cherry trees bloom aroung the Kita Kanto region's largest netherlads-style windmill, complete with viewing platform.
During cherry blossom season, it's lit up at night on weekends.
Early-Mid-April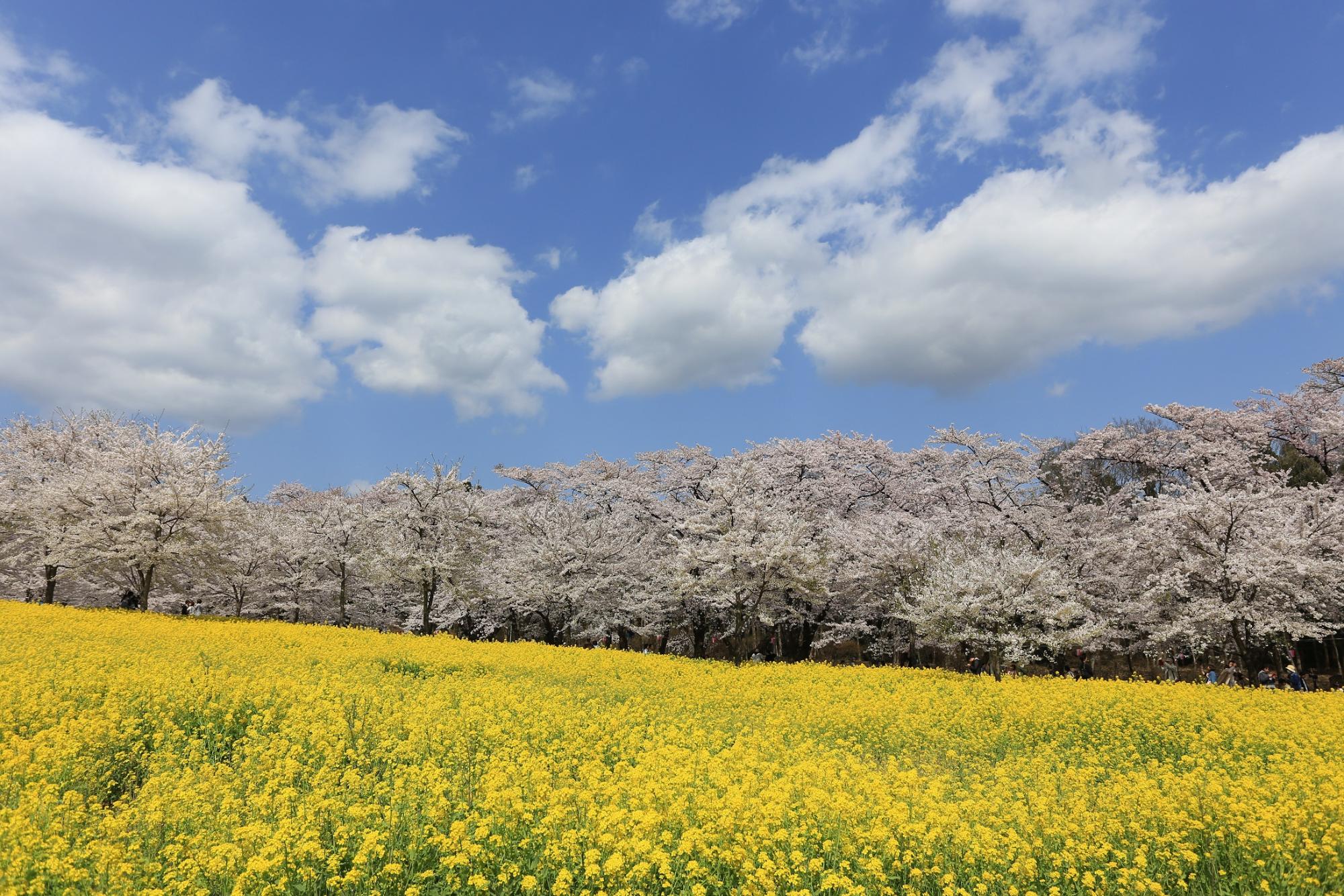 1,000 Cherry Tree and Moss Phlox on the Southern Face of Mt. Akagi
Telephone: +81-27-235-2211 (Maebashi Convention & Visitors Brueau)
About 1,000 cherry trees line the road for approximately 3.5 kirometer.
In Miyagi SenbonZakura Forest on the west side, the cherry trees and approximately 150,000 blooming moss phlox monpate in a "contest" of contrasting splendor.
Mid-April - Early May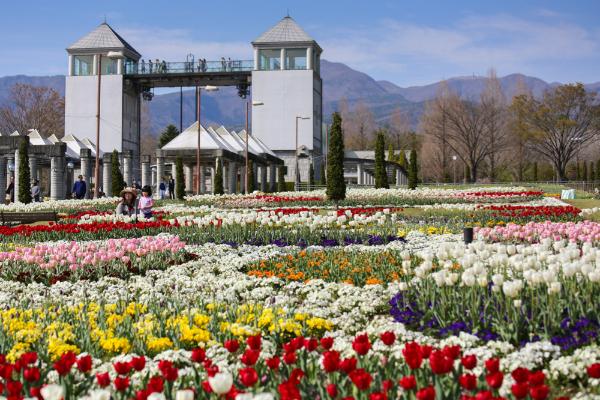 Gunma Flower Park Tulips
Telephone: +81-27-283-8189
In the Flatopia Grand Flower Bed, which covers about 6,000 square meter, 200,000 tulips in 50 varieties, from wild to modern species, are used to create beautiful floral patterns.
地図