Introduction to Mt. Akagi
Mt. Akagi is one of the "Three Jomo Mountains in Gunma Prefecture" (,Jōmō Sanzan) Mt. Kurobi is the tallest, 1,828 meters in height. There are lakes called "Onuma" and "Konuma" in the crater basin surrounded by the outer rim of the volcanic crater. Nature there is beautiful all year round.
Early Summer in Mt. Akagi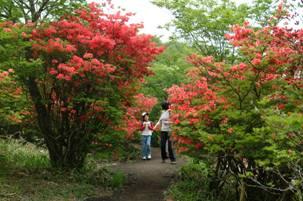 From early May to early July, roughly 14 types of azaleas, five hundred thousand in total bloom. Especially in Shirakaba farm, a hundred thousand azaleas from early June, the whole mountain will be covered in orange In the farm the pasturing cows and bulls will also welcome to you.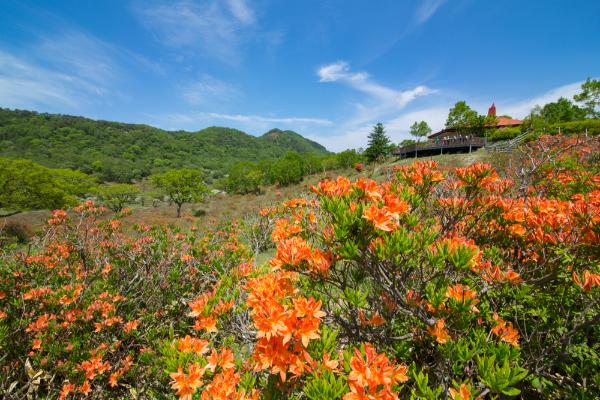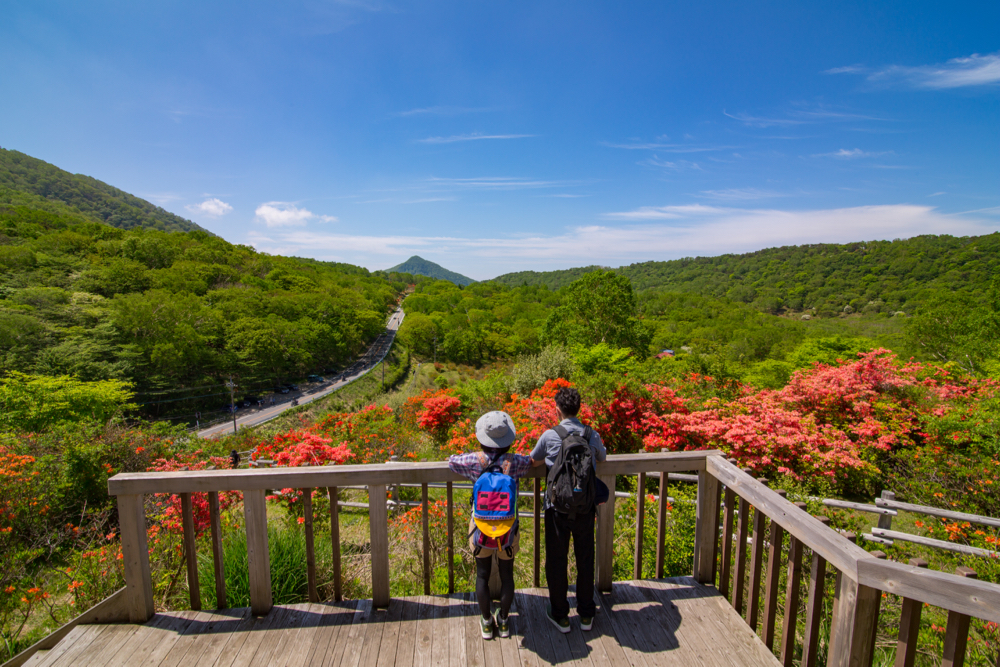 Summer in Mt. Akagi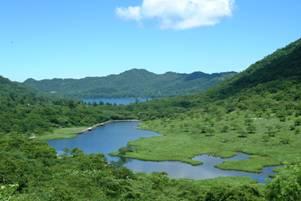 In Summer, many people visit Mt. Akagi for the summer breeze. It is close by and tourists can enjoy camping, hiking, and taking boats on Lake Onuma.
Shirakaba (silver birch) forest area around the top of Mt. Akagi is said to be the nearest forest of the pure silver birches. It is famous for the scenic driving route, during which one can experience sunbeams streaming through the leaves and enjoy some fresh air.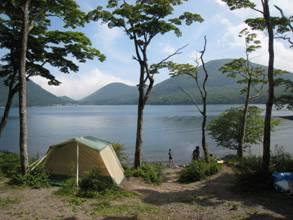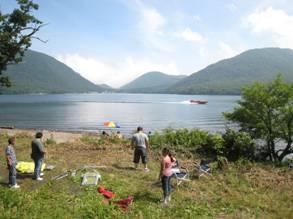 Autumn in Mt. Akagi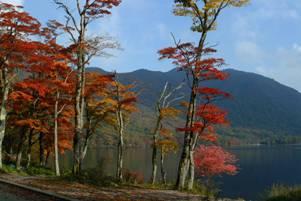 In Autumn, Mt. Akagi is covered with leaves the colour of scarlet.
In September the wakasagi (pond smelt) fishing season will open, and many boat fishers will visit the lake.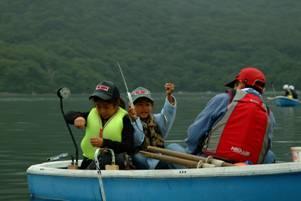 Winter in Mt. Akagi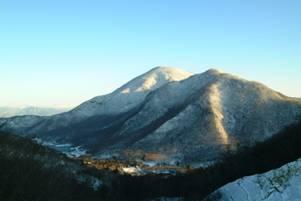 Mt. Akagi will be covered with white snow during the winter season. Lake Onuma Konuma, and Lake Kakumanbuchiare will be frozen over, and many people go to fish Wakasagi (pond smelt) during the winter. It is one of the favoured activities by visitors and Mt. Akagi is considered very popular.
Information:
Address:
5-1-16, Chiyoda-machi, 5 chome, Maebashi, Gunma Prefecture,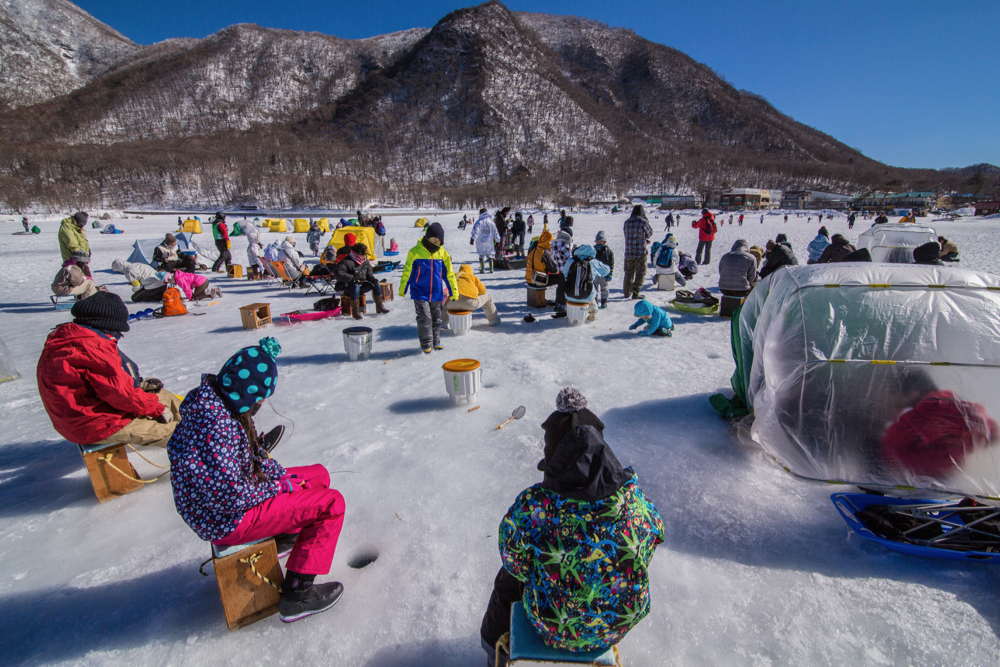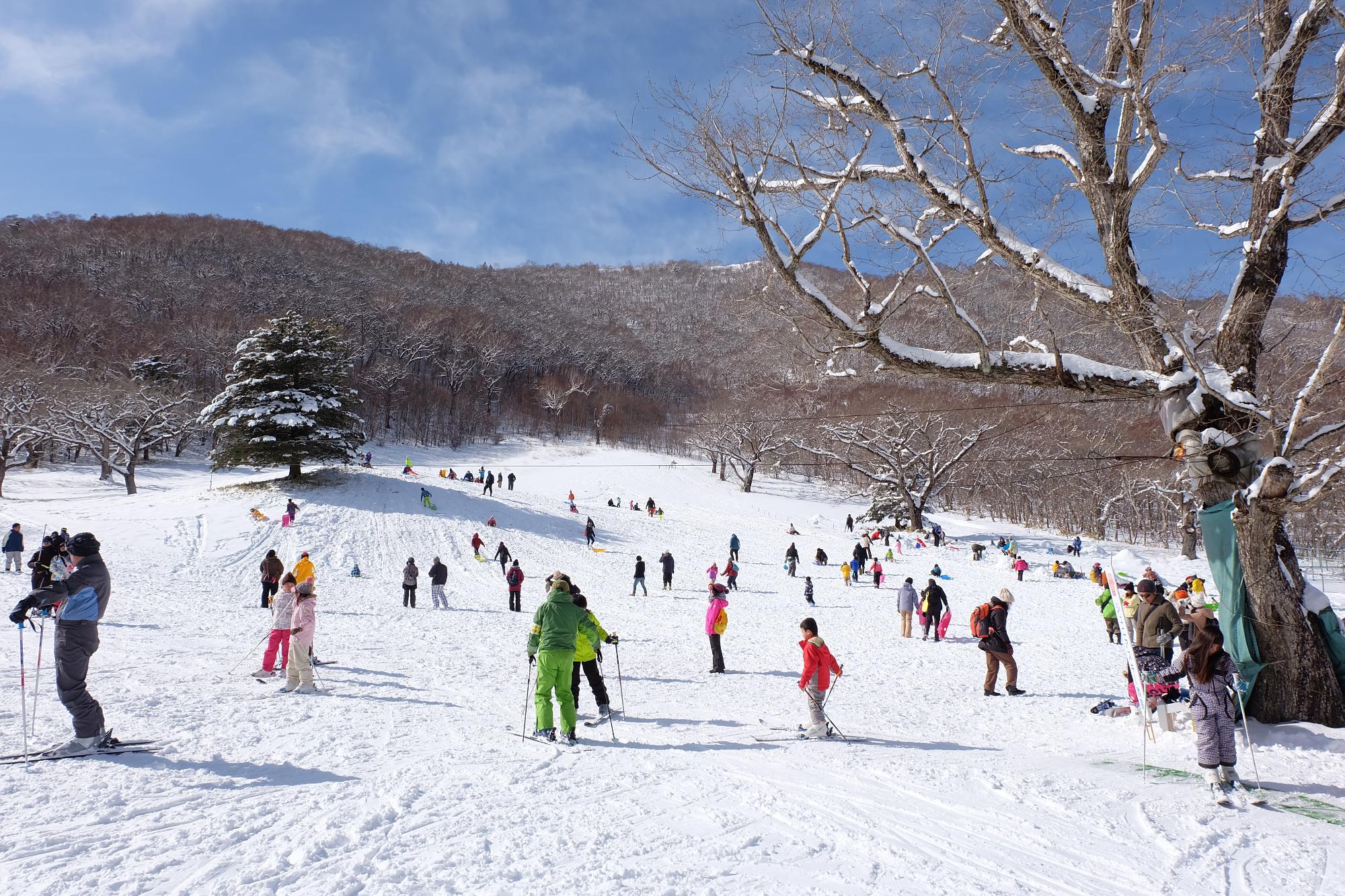 Zip code:
371-0022
Telephone:
+81- (0)27-235-2211
Time:
8:30 a.m. - 5:15 p.m.